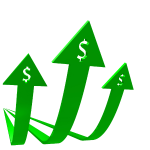 Profit margins can be thin for private ambulance or transport companies. There are numerous costs, including fuel, labor, and vehicle maintenance. However, there is one cost that is hidden, billing errors. Maintaining accurate records is difficult to do. Incorrect and inefficient billing can cost a company thousands of dollars. Many people know that GPS tracking can be used to lower fuel costs. However, few know that it can also help improve billing by increasing accuracy and automating routine tasks.
The traditional methods of ensuring accuracy are time consuming and tedious. They often include paper logs and cell phones or radios. The driver usually records the arrival and departure times and the corresponding odometer in a log book. Sometimes the driver has to call the dispatcher to report his or her information.
There are several problems with this type of solution. The first one is accuracy. The driver and/or the dispatcher may record incorrect information. Once this happens there is very little that can be done to correct it. If a patient calls to complain there is no way to verify who is right. The second problem is the time it takes to record, compile, and store the information. These tasks take valuable time that could be used for something more productive.
How Does GPS Tracking Improve Billing
[list style="correct"]
Automatically Record Exact Arrival and Departure Times
Report Total Stop Time At Each Location
Automatically Calculate Vehicle Mileage
[/list]
The GPS receiver automatically records the date and time of  every stop. The arrival and departure times are used to calculate the total stop time for each location. This information is useful in many ways. For example, it can be used to determine which drivers are more efficient by comparing stop times. It can also be used to improve customer support. If there is a dispute with a patient this information can be easily retrieved and used.
A GPS tracking system automatically calculates mileage by day, trip, and between stops. This can help determine the cost of each trip. The cost can be calculated by using an average MPG times the miles per trip. A more accurate cost will help ensure that the company is charging correctly for its services.