SpeedGauge Speeding Matters – EVERYWHERE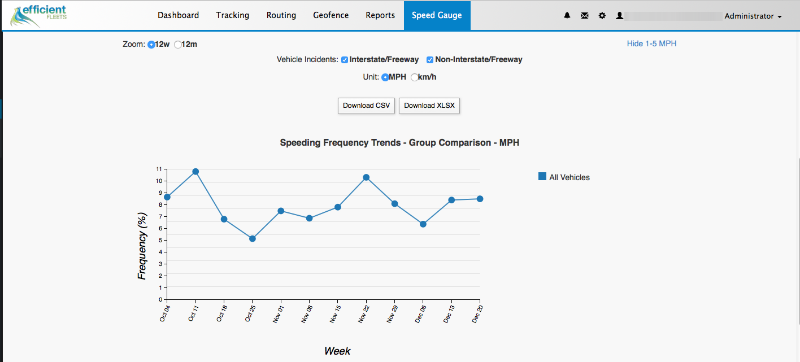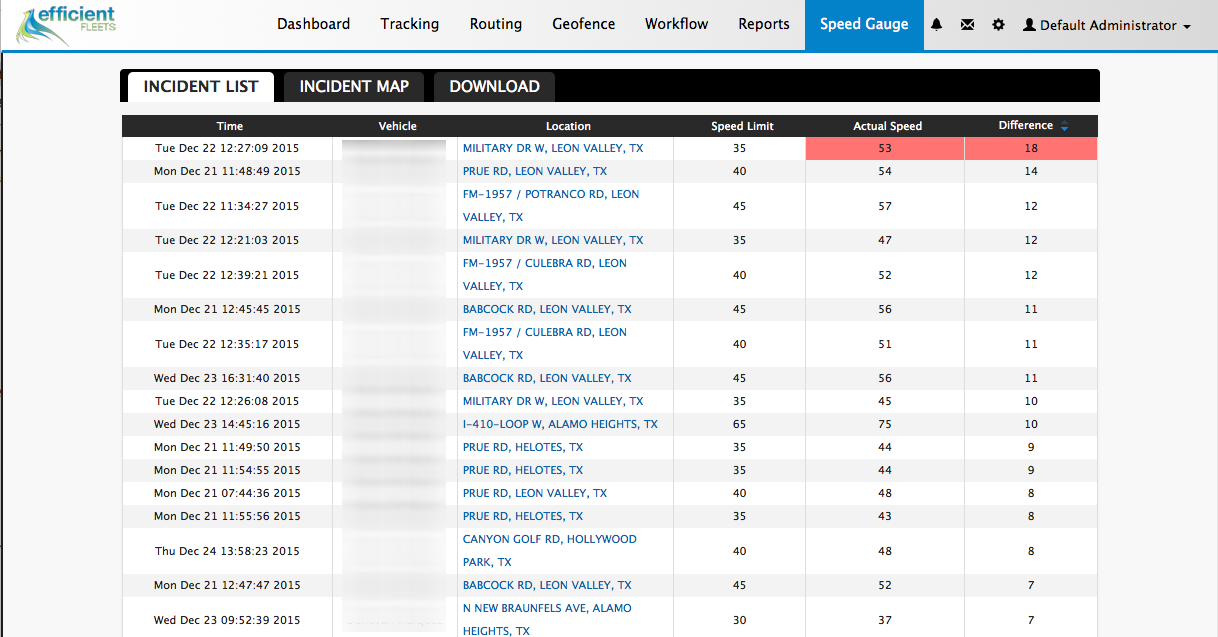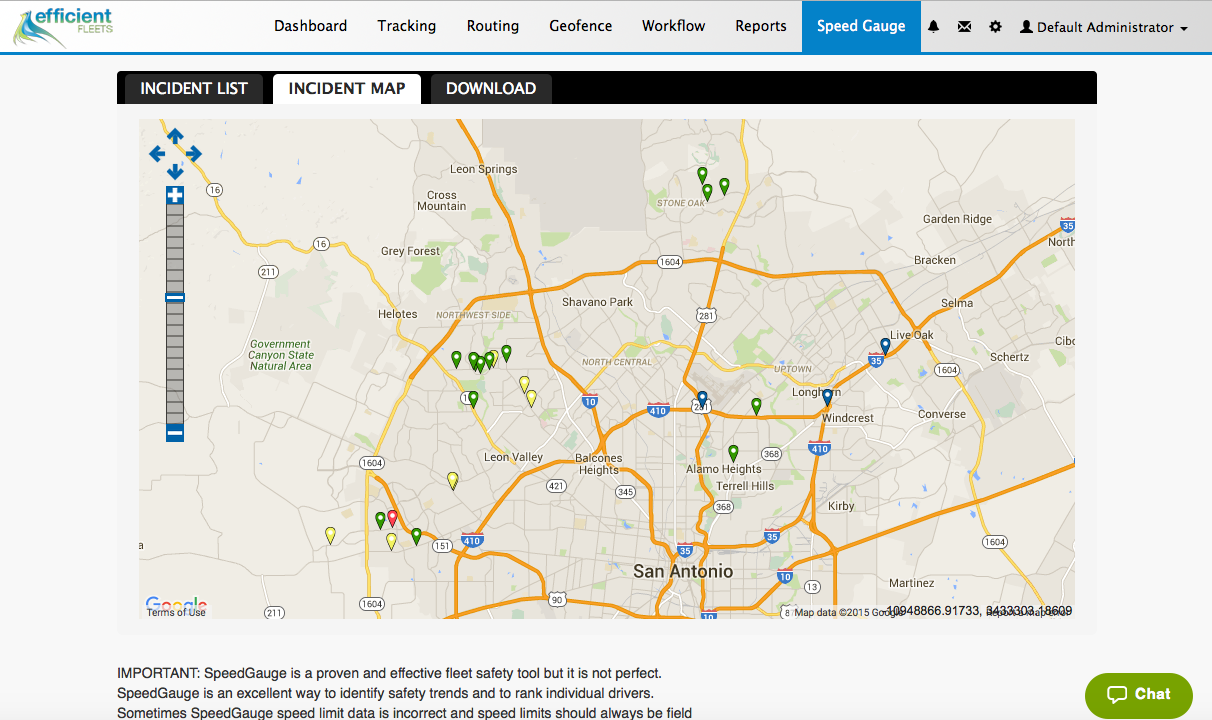 Features
Reduce Excessive Speeding
Prevent Accidents
Cut Fuel and Maintenance Costs
View Summary Reports with Speed Ratings for Each Vehicle and Driver
See Incident Lists With Speeding Location, Speed Limit, and Actual Speed
Access Speeding Events on a Google Map
Product Description
SpeedGauge is an easy-to-use speed monitoring tool for the Milo GPS tracking system. It provides a list of speeding events for every vehicle in your fleet. As well as summary reports showing each vehicle's relative speeding performance. Each event is displayed with a location (address), speed limit, and actual speed and can be viewed individually or together on incident maps. Alerts for individual incidents can also be  emailed to multiple stakeholders for a real time view of vehicle speeding behavior.
SpeedGauge is an option that can be added to any Milo GPS subscription. Please contact your Efficient Fleets representative today at 888-777-4510 or sales@EfficientFleets.com for more information.
Speeding is the number one cause of crashes and reducing excessive speeding is the easiest way to save money and reduce liability.
SpeedGauge is the ideal solution for controlling speed. Easy-to-use and affordable. SpeedGauge can help save money, reduce liability and improve safety ratings by delivering valuable insight into the speeding habits of your drivers.
Reduce Speed – Reduce Risk – Save Money – Save Lives.
Major Features
Easy-to-Read Speeding Incident Map
Charts Showing Fleet Speeding Over Time
Automated Speeding Alerts Delivered By Email
Incident List With Speeding Location, Speed Limit, and Actual Speed
Summary Reports Comparing the Speeding of Individual Vehicles and Drivers
SpeedGauge
SpeedGauge is a driver safety and performance company, providing software solutions that help fleets manage and control vehicle speed – the number one factor affecting safety and fuel economy. Designed and engineered for simplicity, the SpeedGauge Safety Center monitors the driver behaviors that have the most significant impact on safety and the overall cost of operations, with reports delivered for hundres of thousands of vehicles every day.
The Safety Center improves existing GPS monitoring capabilities while ensuring accountability and transparency for drivers and fleet managers. In addition to the Safety Center, SpeedGauge's customizable analytics solutions and consulting practice provide unique insights into fleet performance and best practices guidance for operations and human resources.

For More Information
If you have any questions please fill out the form on our Contact page and we will respond within 24 hours. For immediate attention please call us at 888.777.4510.