Efficient Fleets, SmartOne, GlobalStar, Protection, Recovery
The SmartOne by GlobalStar is the right solution when the security of your asset is at stake. It is cost effective and easy to install. The low-cost of ownership makes the SMARTONE a practical solution for engine runtime monitoring, theft protection, and recovery of missing assets.
The SmartOne uses the GlobalStar satellite network to provide near worldwide communication coverage. Click here to view the GlobalStar coverage map.
Each SmartOne can be custom configured to track an asset's specific needs and provide intermediate and emergency alerts by email and/or SMS.
Contact us today for a demo and pricing! The SmartOne is your choice when you need uncompromising reliability, a flexible solution, and no dead spots.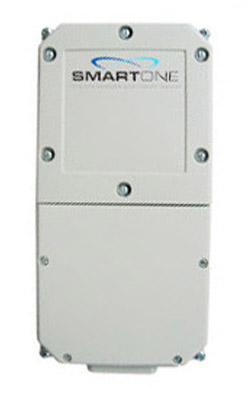 Benefits
Protect your assets 24 hours a day
Recover missing equipment quickly
Collect engine runtime data automatically
Great for trailers, pumps, generators, remote equipment
Intrinsically Safe (UL Class 1, Division 1. Groups A, B, C, D) for US and Canada. Click Here
Monitor Your Assets 24 Hours a Day
The SmartOne is a rugged, battery operated GPS tracker built to withstand harsh outdoor environments. It is ideal for trailers, light towers, generators, frac tanks, and more. The SmartOne comes with the GlobalStar satellite communication network for global coverage. This makes the SmartOne ideal when you are operating in remote areas. You can have confidence that you will be able to locate your equipment even in the most remote locations.
Recover Missing Equipment Quickly
It is unbelievable but many companies simply misplace valuable equipment. With the SmartOne you will always know where your equipment is located. The location of your assets are displayed on an easy-to-use online map. This will help you reduce the cost of recovery by quickly locating equipment.

Collect Engine Runtime Hours
The SmartOne can report the engine runtime hours of your powered equipment. The hours can be used to verify rental contracts, track maintenance, and fuel usage. The SmartOne makes collecting engine hours easy and painless.
Features
Powered by 4 AA lithium-ion batteries
GlobalStar satellite communication for no dead spots
No installation costs; mounted with 4 screws or double sided tape
Click here to download the manufacturer's spec sheet.
For More Information
If you have any questions please fill out the form on our Contact page and we will respond within 24 hours. For immediate attention please call us at 888.777.4510.