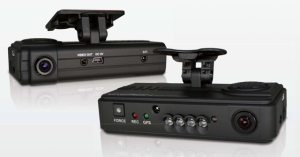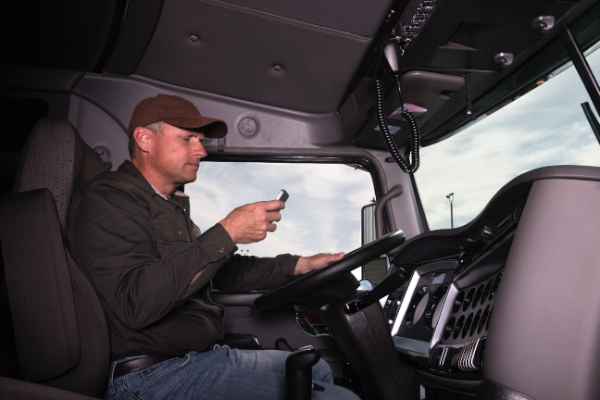 Features
4G Live Video Streaming | Built In GPS
Prevent Texting While Driving
Suitable For Vehicles, Trucks, School Buses, Taxis
Continuous High Resolution Video Recording
No Activation Fees | No Long Term Contracts
Product Description
The Safety Track live stream dash cam is an affordable and effective solution for improving driver safety, preventing distracted driving, and reducing liability. The dash cam has 2 cameras. One camera records the driver and the other records the road in front of the vehicle. This is a great way to stop dangerous activities, such as texting while driving.
Watch your drivers live from a desktop computer or your smartphone or tablet. You can watch your drivers in real time from the comfort of your home or office. The dash cam uses the Verizon 4G LTE network to deliver high quality live streaming.
The dash cam uses a mini SD card for storage. A 32 GB mini SD card holds approximately 24 hours of HD quality video. A 128 GB card stores about 4 days worth of video.
The live stream dash cam comes with a built in GPS receiver so that you can track the location of your vehicle.
The live stream dash cam can help reduce liability and promote safer driving. A video record of your driver's activities is a valuable tool for enforcing good driving habits. It can help prevent distracted driving, such as texting, which is a leading cause of accidents.
4G Desktop Viewer
The 3G Desktop Viewer allows you to easily watch live video from any of the cameras installed in the vehicle.
TotalCam Mobile App
TotalCam is the easy to use app for iPhone or Android that allows you to view in real time your driver Safety Track cameras. Watch your drivers live from your smart phone or tablet. All you need is a reliable 3G connection. Watch Cameras Live From SmartPhone
Watch Cameras Live From SmartPhone
Record Video To Your SmartPhone Or Tablet
Take Picture On Demand From Any Camera
Safety Track and Efficient Fleets
Efficient Fleets is an authorized dealer for Safety Track. Safety Track designs and manufactures high quality GPS tracking equipment and software. Safety Track's main office is in Belleville, MI. They have been designing, selling, and manufacturing world class GPS tracking systems since 2002. For more information on Safety Track please visit their website, www.SafetyTrack.net.
Chipset: H.264 image compression chip
Sensor Device: Forward Facing Lens (720p CMOS Sensor) and Backward Facing Lens (VGA CMOS Sensor)
View Angle: Outside vehicle approx : 120 degree and Inside vehicle approx : 170 degree
Voltage: Use 5V±5%, 1A Cigarette lighter adapter. Dashcam needs 4.7v
to start.
Operating Temp: -15℃~+55℃ (Inside Vehicle)
Storage Device: Micro SD Card (4G/8G/16G/32G). Class 10 or above specification is available
Recording Frame: Forward facing lens: 1280×720; Highest resolution: 30fps/25fps (NTSC/PAL)
Recording Frame: Backward facing lens: 640×480; Highest resolution: 15fps/15fps (NTSC/PAL)
Recording Frame: Auto record when power up system; backward facing lens can be closed by
setting of software.
Recording Content: Date, time, image, sound, G-sensor data, GPS data
Recording Format: Specific format for software player
Microphone: Build-in high sensitivity of single microphone for automatic voice adjustment.
Time Setup: Auto-calibrating by GPS signals. If GPS is not available, the built-in clock will
be used.
G-Sensor: Internal 3D G-Sensor
For More Information
If you have any questions please fill out the form on our Contact page and we will respond within 24 hours. For immediate attention please call us at 888.777.4510.