Piccolo ATX Asset Tracker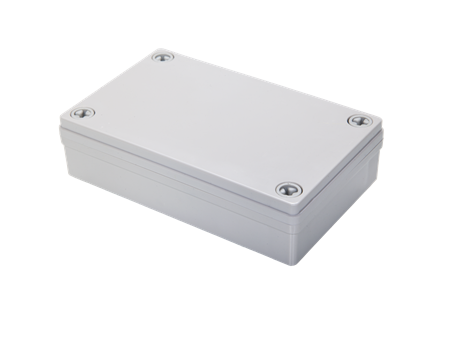 Features
100% Accurate GPS Tracking
Battery Powered (2 Type C Lithium)
Quickly Locate Equipment
IP 67 Enclosure
Product Description
The WirelessLinks Piccolo ATX asset tracker is a high performance, battery powered GPS tracking device. It is an ideal solution for tracking trailers or any other high value asset. The Piccolo ATX asset tracker comes with 2 off the shelf Type C High Current lithium batteries.
The Piccolo ATX asset tracker is a rugged device designed to withstand harsh environments. It comes with an IP67 enclosure.
The Piccolo ATX is small and easy to hide. It is only 5.2″ x 3.2″ x 1.35″ in size. You can place the device in a variety of locations.
The ATX asset tracker is easy to install. It can be mounted with 4 screws, 3M tape, or magnet mounts.
Give yourself peace of mind by tracking your equipment with the Piccolo ATX asset tracker. Contact us today for more information.
Technical Specifications
Network Availability – GSM/GPRS (T-Mobile) or Edge/HSPA+(3G) (AT&T)
Enclosure: Polycarbonate Lexan 123R (HB-UV) water proof IP67 enclosure, rated UL94V-0
GPS – 48 Chanel SIRF Star IV
Dimensions
Small size 5.2″ x 3.2″ x 1.35″ (132mm x 82mm x 34mm). Designed to fit between the container ribs
Weight: 6oz (170g) without the batteries
Electrical Specifications
Standby mode: 40mA at 3V
Sleep mode: 45uA at 3V
Transmit mode: 1.8A pulse at 3V
Installation
Four magnets for mounting on metal surfaces
3M two sided tape
Bolt into place with screws
Environmental Specifications
Operating temperature: -22° to 176°F (-30° to 80°C)
Storage temperature: -40° to 221°F (-40° to 105°C)
Humidity: 0 to 99% 110F (40C), non-condensing
Shock/Vibration/Mechanical: meets or exceeds EIA standard RS-316B 3G (operating), 20G (non-operating) XYZ 3 directions. Meets SAE J1455
For More Information
If you have any questions please fill out the form on our Contact page and we will respond within 24 hours. For immediate attention please call us at 888.777.4510.