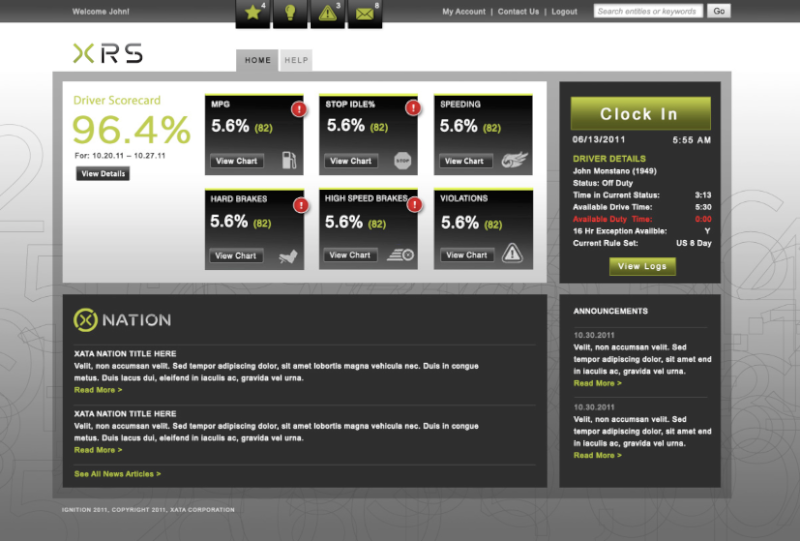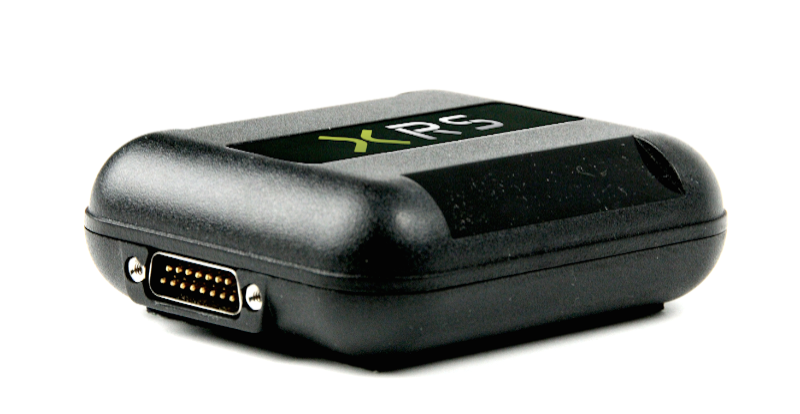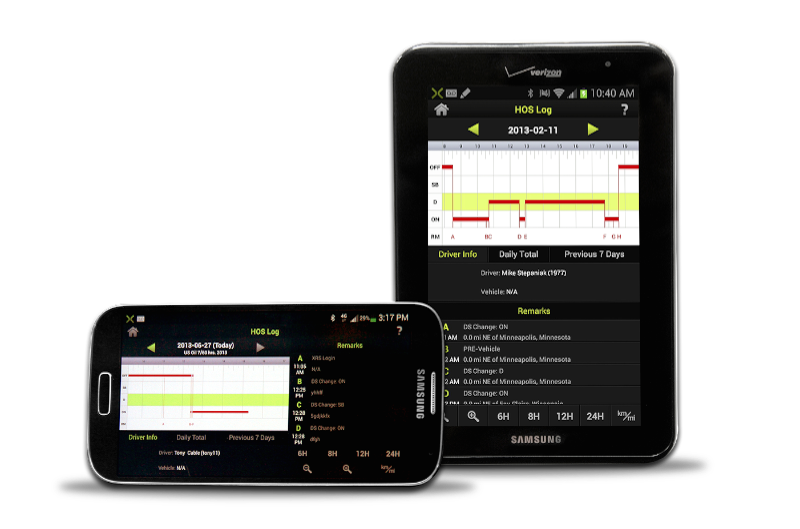 Features
100% Compliant FMCSA HOS Electronic Logs
Improve CSA Scores | Reduce Fines
Manage HOS From Any Android Device
Driver Vehicle Inspection Reporting (DVIR)
Low Monthly Fee | No Upfront Cost
Product Description
The Omnitracs XRS platform delivers affordable enterprise grade fleet solutions to companies of any size. The XRS system is designed to deliver cutting edge solutions in GPS tracking, HOS compliance, and fleet optimization to a smartphone, tablet, or rugged handheld device.
Efficient Fleets is proud to be an Omnitracs Authorized Reseller. We offer a complete set of services for the Omnitracs XRS platform including sales, service, setup, and training.
Please contact us today to learn more or to setup a free demo.
Major Features
FMCSA Compliant HOS Electronic Logbooks
Automated Fuel Tax Reporting
Real Time GPS Tracking
Driver Safety Scorecard
Manage Preventive Maintenance Tasks

HOS Electronic Logbooks
Track driver hours and automatically record driver logs in near real time.
Fully Compliant with FMCSA Regulations
Reduce Risk of Violations and Cost of Fines
Driver Updates Duty Status on any Android Smartphone or Tablet
Automatically Notifies Drivers and Dispatchers of Impending Actual Violations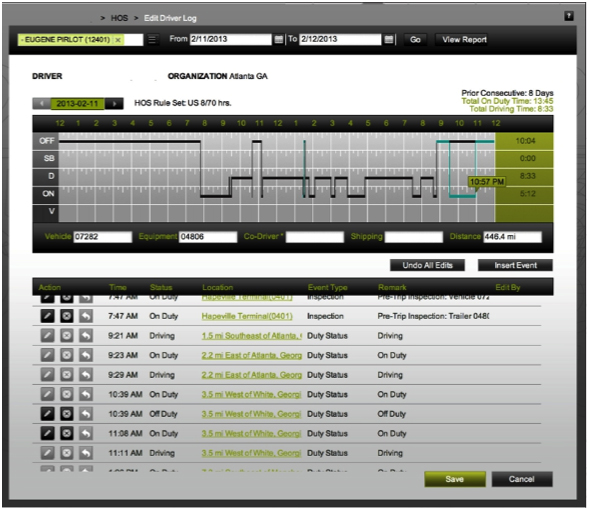 IFTA Reporting
Omnitracs makes IFTA simple and reduces the risk of an audit with automatic state-by-state mileage and fuel purchase tracking.
Reduce Audit Exposure
True Print, Sign, Send IFTA Reporting
Automatically Calculates State-by-State Mileage
All Records Stored Electronically For 6 Years
Driver Performance Reporting
Improve the safety and performance of your fleet by measuring and monitoring driver behavior with accurate, easy to understand data.
Easy-to-Use Fleet Performance Dashboard
Measure Speeding, Idling, and Braking
Monitor Fuel Usage Including Miles Per Gallon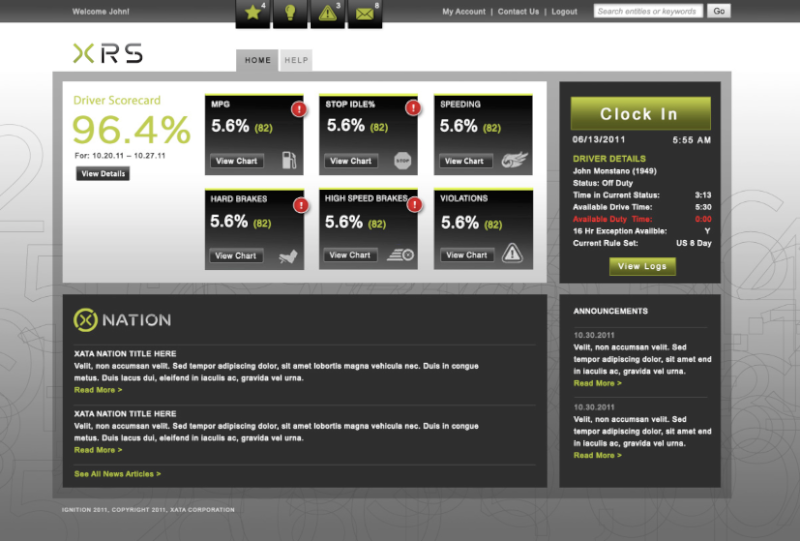 Driver Vehicle Inspection Reporting (DVIR)
Simple, easy-to-use process to complete vehicle inspection reports.
Reduce Errors and Increase Accuracy
DVIR Completed On Smartphone or Tablet
Meets Filing Requirements for 396.11
XRS Fleetview
Monitor your vehicles, drivers, and site locations in near real time with the XRS Fleetview web based application.
Quickly Locate Vehicles on an Easy-to-Use Map
View Breadcrumb or Last Known Loctation
Locate Vehicles Near Customer Sites and See HOS Data for Quick Dispatch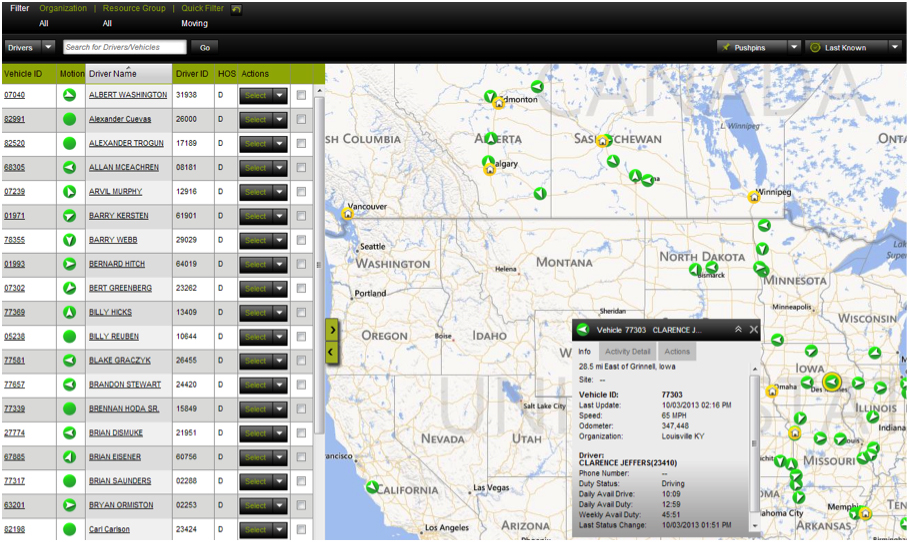 XRS Relay Vehicle Performance Monitoring
Make sure that your trucks are well maintained and operating properly with robust reporting on fuel economy and fault codes.
Monitor Fuel Performance in MPG
Review Fault Codes to Proactively Fix Problems
XRS Trip Management
Improve customer service, increase efficiency, and reduce costs by measuring how closely assigned routes are followed.
Import Routes From 3rd Party Providers
Create Sites to Better Manage Customer Locations
Review Planned vs Actual Route to Gain Better Insight
XRS Flex Forms
Improve efficiency by using custom forms to capture and communicate critical information, such as arrival and departure times, proof of delivery, and on-the-spot invoicing.
Reduce Paperwork
Easy to Create Custom Forms
Capture Barcode, Image, or Customer Signature From Mobile Device
XRS Relay Black Box Accident Reconstruction
Reconstruct the events surrounding an accident by retrieving the critical data around a hard brake event.
Provides Tool for Driver Coaching and Audit Support
Easily Identify Which Drivers Are Triggering Hard Brake Events
Reconstruct Critical Event With Engine and Driver Behavior Data
About Omnitracs:
Omnitracs, LLC is a global pioneer of fleet management, routing and predictive analytics solutions for private and for-hire fleets. Omnitracs' nearly 1,000 employees deliver software-as-a-service-based solutions to help more than 50,000 private and for-hire fleet customers manage nearly 1,500,000 mobile assets in more than 70 countries. The company pioneered the use of commercial vehicle telematics over 25 years ago and serves today as a powerhouse of innovative, intuitive technologies. Omnitracs transforms the transportation industry through technology and insight, featuring best-in-class solutions for compliance, safety and security, productivity, telematics and tracking, transportation management (TMS), planning and delivery, data and analytics, and professional services.
Efficient Fleets is proud to be an Omnitracs Authorized Reseller. We offer a complete set of services for the Omnitracs XRS platform including sales, service, setup, and training.

For More Information
If you have any questions please fill out the form on our Contact page and we will respond within 24 hours. For immediate attention please call us at 888.777.4510.