LMU-800 GPS Vehicle Tracker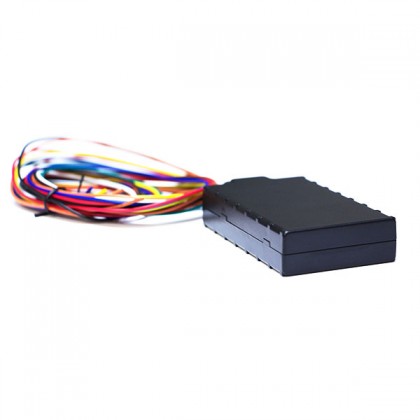 Features
100% Accurate Real Time GPS Tracking
Simple 3-Wire Installation
Records Speed, Location, Engine Idling
200 mAh Backup Battery
Unlimited Access to Milo GPS Tracking Website
Product Description
The CalAmp LMU-800 GPS vehicle tracker is the ideal solution to monitor your vehicles. The LMU-800 gives you the control you need. It provides accurate, accountable information that makes your business more efficient and profitable.
You can quickly and easily locate your vehicles at any time from a computer or smartphone. A GPS vehicle tracker can help you deliver great customer service, increase revenue, and lower expenses.
The LMU-800 is the right solution for fleets of any size. Whether you have one vehicle or hundreds the LMU-800 delivers high performance and accuracy at an affordable price.
The LMU-800 automatically sends the vehicle's location and speed to the Milo GPS tracking system. The LMU-800 has an internal GPS/GSM antenna for easy installation. It is hardwired into the vehicle to provide constant power.
The LMU-800 has an internal 200 mAh backup battery for extra protection. If power to the LMU-800 is lost or the vehicle's battery dies the battery will power the unit. The LMU-800 can send an alert that the main power was cut.
The LMU-800 saves you money by monitoring engine idling. Excessive idling wastes money, causes unnecessary wear and tear on the vehicle, and is bad for the environment. The LMU-800 records every time the vehicle idles for more than 5 minutes.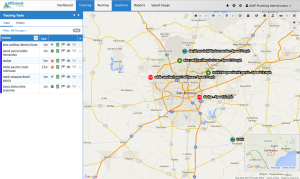 The LMU-800 comes with the Milo GPS website where you can track your vehicles on a Google Map. It has all the features that you need to gain control over your vehicles. It includes history (120 days stored in the cloud), reports, geofences, landmarks, alerts, and preventive maintenance reminders.
Milo GPS stores 120 days of history for easy retrieval. You can search for any vehicle activity and see it displayed on a Google Map. An easy to use movie playback is included. Bread crumb trail screen shot
Milo GPS has more than 20 different reports to help make manage your vehicles. Some sample reports include Daily Mileage, Start/Stop Report, Daily Activity, and Engine Idling. All reports can be exported to PDF or Microsoft Excel.
A geofence is a virtual fence that you can draw in Milo GPS to track when a vehicle enters or exits a particular area. It is useful to track when an employee leaves and returns from the office, home, or a customer location. You can draw an unlimited number of geofences. Geofence Image
Setup preventive maintenance reminders to receive E-mail notifications when it is time to change the oil, do a break job, etc. Regular scheduled maintenance can help prevent sudden breakdowns and improve fuel economy.
For More Information
If you have any questions please fill out the form on our Contact page and we will respond within 24 hours. For immediate attention please call us at 888.777.4510.