LMU-2630 GPS Vehicle Tracker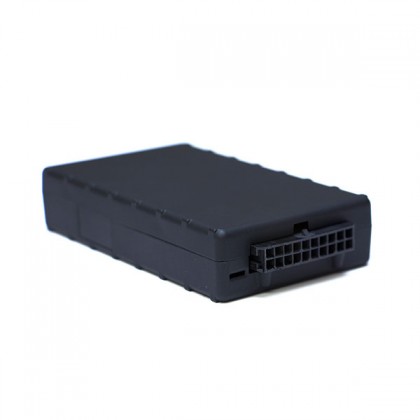 Features
100% Accurate Real Time GPS Tracking
Detects Hard Braking and Rapid Acceleration
Optional: Garmin 2-Way Dispatch
Extended Backup Battery
Unlimited Access to Milo GPS Tracking Website
Product Description
The CalAmp LMU-2630  is an advanced GPS tracking device that is an ideal solution when high performance and safety are required. The LMU-2630 is packed with features. It has a built in digital accelerometer for detecting hard braking and a large backup battery. It also has many expansion options. A Garmin navigator can be added for 2 way messaging as well as an optional driver ID system.
The LMU-2630's built-in digital accelerometer can detect hard braking, rapid acceleration, and harsh turning.  It is the ideal solution when safety is critical. You can make sure that your drivers are operating safely even when you are not around.
The CalAmp LMU-2630 is an ideal solution to give you the control you need. It provides accurate, accountable information that makes you more efficient and profitable.
You can quickly and easily locate your vehicles at any time from a computer or smartphone. It can help you deliver great customer service, increase revenue, and lower expenses.
The LMU-2630 is a high quality, accurate GPS tracking device that comes with an internal GPS/GSM antenna. It is hardwired into the vehicle to provide constant power.
The CalAmp LMU-2630 has an internal 1000 mAh backup battery for extra protection. If someone cuts the power to the LMU-2630 GPS tracker or the vehicle's battery dies the backup battery will kick in. The LMU-2630 will then send an alert to Milo GPS that the main power was cut.
The LMU-2630 helps save you money by monitoring excessive engine idling. Excessive idling wastes fuel and causes unnecessary wear and tear on the vehicle.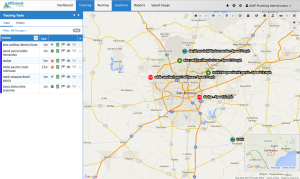 The CalAmp LMU-2630 comes with the Milo GPS website where you can track your vehicles on a Google Map. It has all the features that you need to gain control over your vehicles. It includes history (120 days stored in the cloud), reports, geofences, landmarks, alerts, and preventive maintenance reminders.
Milo GPS stores 120 days of history for easy retrieval. You can search for any vehicle activity and see it displayed on a Google Map. An easy to use movie playback is included.
Milo GPS has more than 20 different reports to help make manage your vehicles. Some sample reports include Daily Mileage, Start/Stop Report, Daily Activity, and Engine Idling. All reports can be exported to PDF or Microsoft Excel.
A geofence is a virtual fence that you can draw in Milo GPS to track when a vehicle enters or exits a particular area. It is useful to track when an employee leaves and returns from the office, home, or a customer location. You can draw an unlimited number of geofences.
Setup preventive maintenance reminders to receive E-mail notifications when it is time to change the oil, do a break job, etc. Regular scheduled maintenance can help prevent sudden breakdowns and improve fuel economy.
Below is a list of optional accessories for the LMU-2700 GPS tracking unit.
Garmin 2 Way Dispatch
Driver ID
Temperature Sensor
Buzzer Alarm
For More Information
If you have any questions please fill out the form on our Contact page and we will respond within 24 hours. For immediate attention please call us at 888.777.4510.