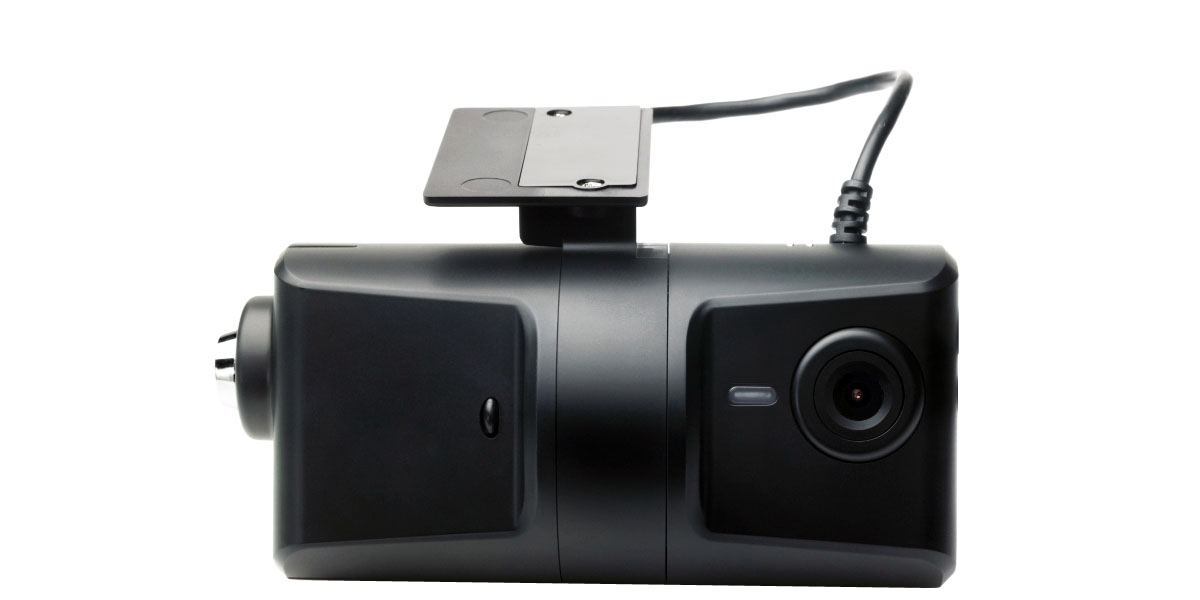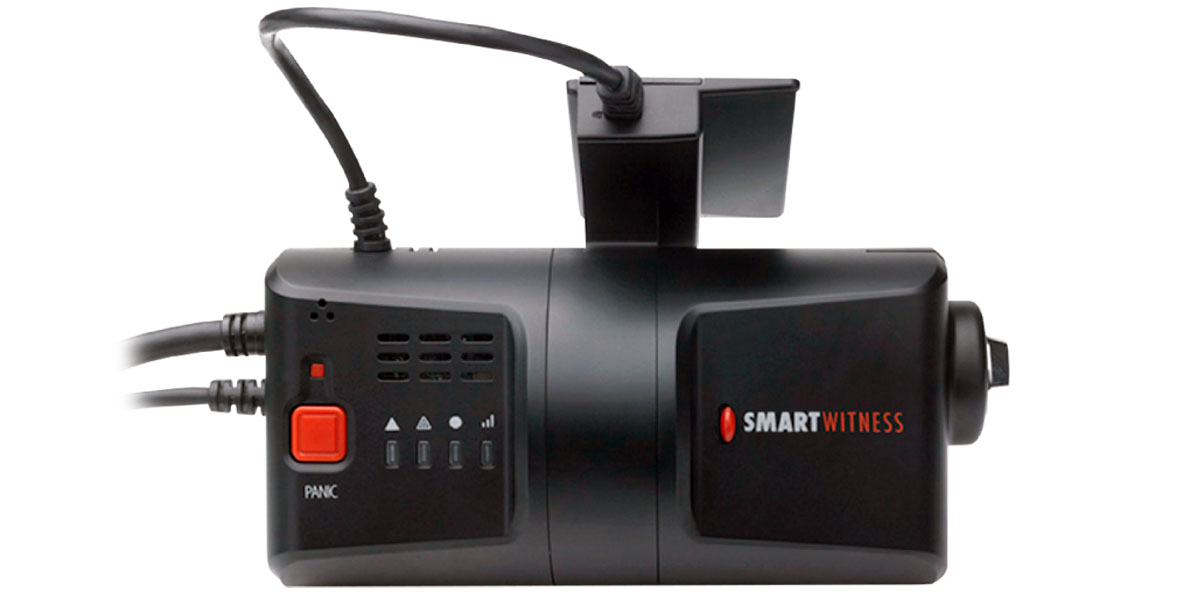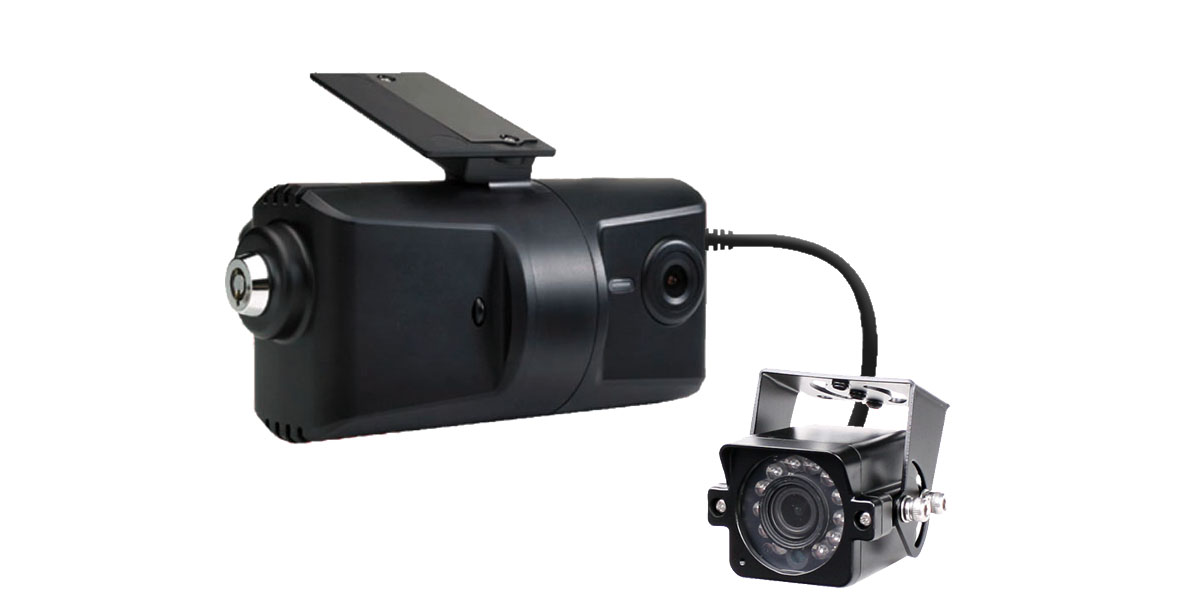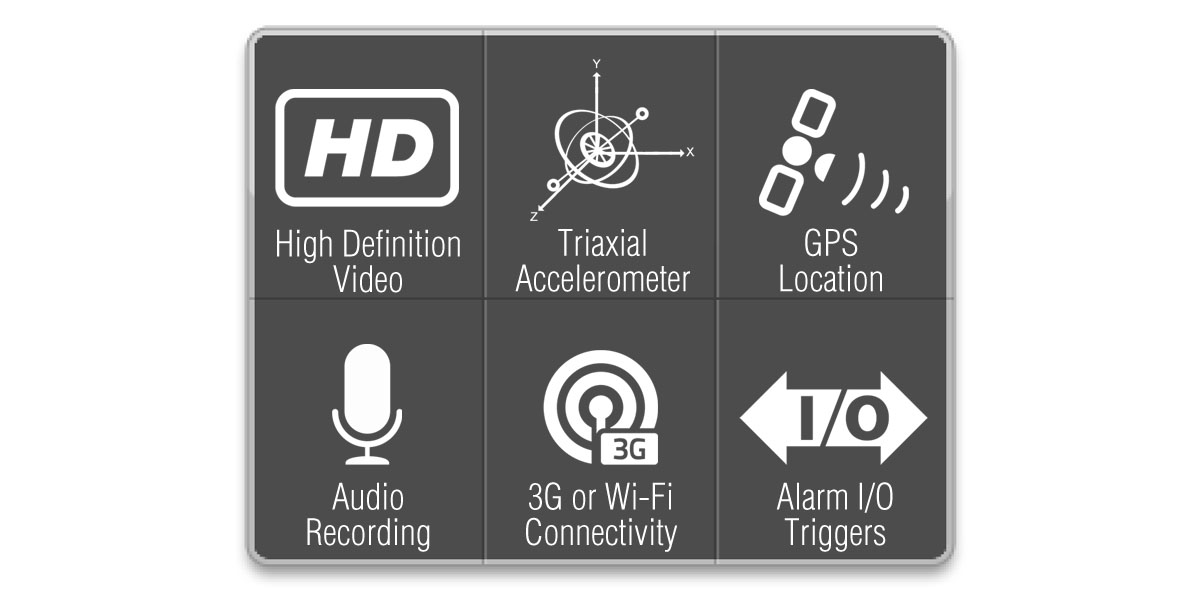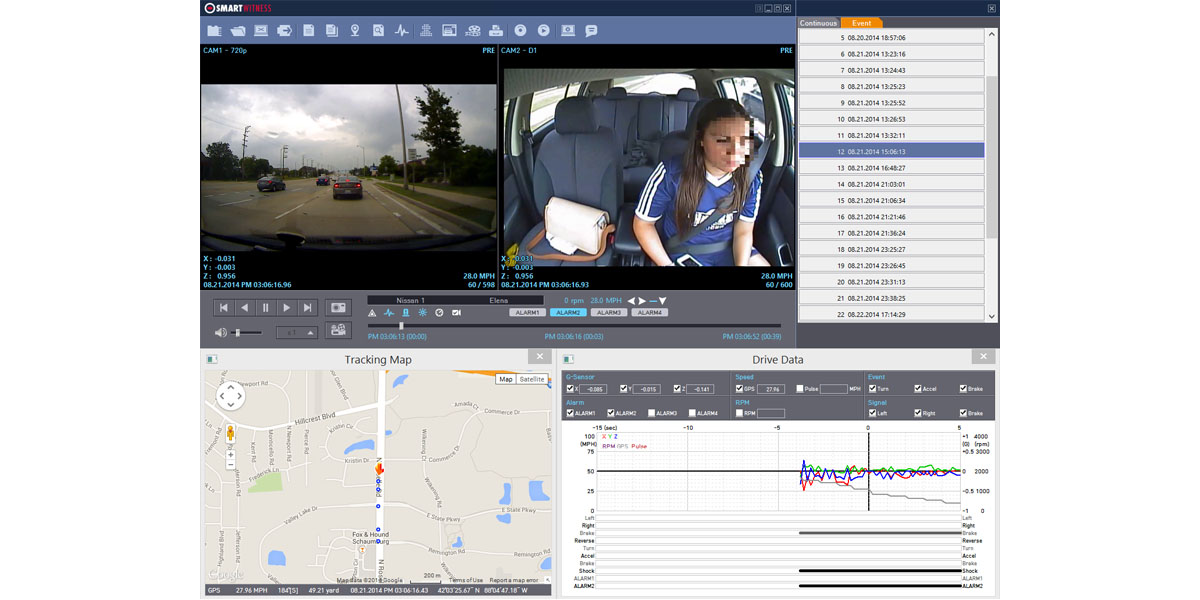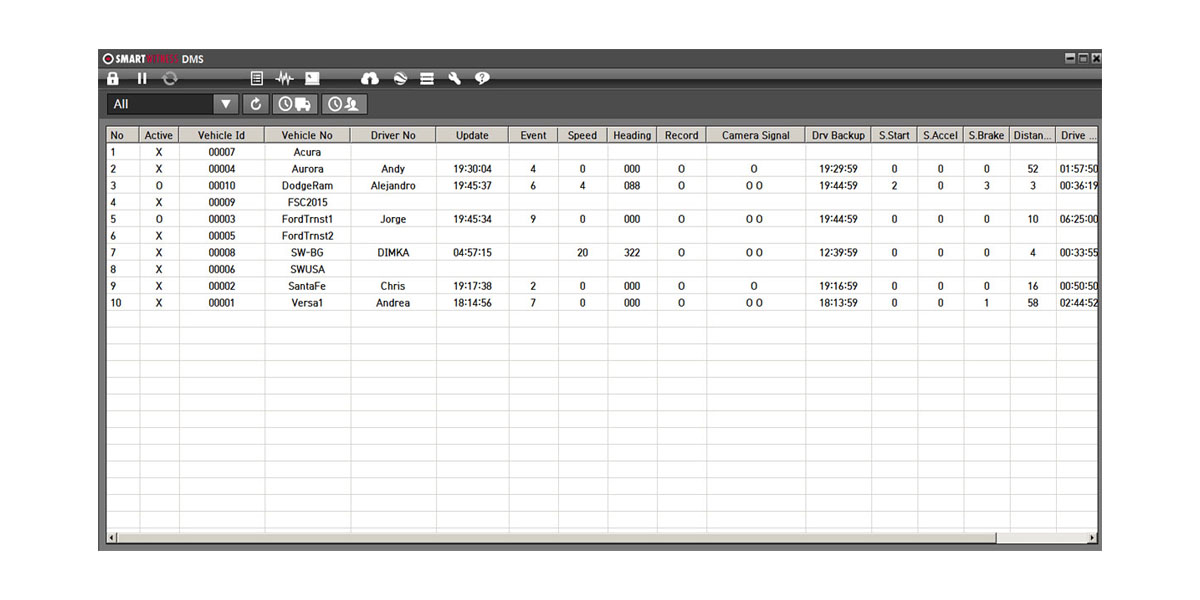 Features
Built In GPS
Accurate Video Evidence
Optional Wireless (3G or WiFi) Video Upload
Suitable For Vehicles, Trucks, School Buses, Taxis
Detect Critical Events (Impacts, Over Speeding, and Sudden Stops)
Product Description
The SmartWitness KP1S is the world's most advanced vehicle based video camera with built-in GPS, wireless video upload, and powerful telematics. The KP1S was designed to provide evidence leading up to and during a road traffic event. An alert can be sent instantly with a video a clip of the incident.
The KP1S comes with a 720p wide angle forward facing HD camera to capture any activity that occurs in front of the vehicle. An optional 2nd camera can be connected to record the driver, rear of the vehicle, or side view/blind spot.
With the optional 3G or WiFi dongle video clips can be automatically uploaded to the easy to use M2M website. This eliminates the need to remove the SD card to watch the video.
The KP1S has 2 SD card slots. Each slot can hold 1 32 GB SD card. The total capacity is 64 GB (2 x 32 GB).
The camera is installed directly into the vehicle's electrical system. The camera starts recording automatically when the ignition is turned on.
It comes with a tamper resistant windshield mount. The angle cannot be adjusted once the locking door is attached.
Efficient Fleets is an authorized reseller for SmartWitness, the industry leader in vehicle CCTV & safety systems. The KP1S can help reduce liability and promote safe driving. A video record of your driver's activities is a valuable tool for enforcing good driving habits and providing video evidence in case of an accident. Contact us today.
Recording
HD 170º Wide Angle Lens on primary camera
Optional 2nd camera can be connected
Dual record mode (continuous + event)
Optional audio recording
Connects directly to vehicle ignition power
Tamper resistant design
Key required to access SD card
Built in GPS
Adjustable resolution and frame rate
Built-in G shock sensor
Optional real time video upload (3G or WiFi)
Specifications
Video Resolution: 1280×720, 640×480, 320×240
Recording Speed: Up to 30fps per camera
Recording Modes: Normal (continuous), Event (G-sensor, panic, alarm), Dual (continuous + event)
Recording Time: Minimum: 1 minute; Maximum: 167 hours
Memory: Supports 2 SD cards
G-Sensor: Internal 3-Axis G-Sensor
Buzzer: Recording Start, Error
LED: 4 LEDs (Red, Orange, Blue, Green)
Size (wxhxd) in mm: 110x57x57
Weight: 0.15kg
Operation Temp: -10ºC ~ +55ºC
SmartMail Description
SmartMail is a simple and affordable solution to get video clips from your KP1S camera. When a critical safety event occurs (accident, hard brake, over speed, panic button, or alarm input) the KP1S will send an email with a short video clip of the event.
Email Messages from the KP1S
Alert messages (ignition on, speed limit exceeded, errors, alarms, etc.)
Event notification (panic, shock, speed, etc.)
Send original data
Send system information
Send preview
Daily report
Request response
E-Mail Messages to the KP1S
Request original data: retrieves original file
Request system information: retrieves configuration and status
Request preview: query camera for 10 second preview file
Remote configuration: update configuration and settings
For More Information
If you have any questions please fill out the form on our Contact page and we will respond within 24 hours. For immediate attention please call us at 888.777.4510.