GL300 Personal GPS Tracker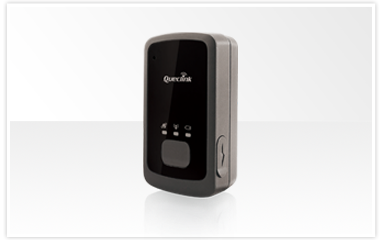 Features
100% Accurate Real Time GPS Tracking
Magnet Mount Cases Available
Ideal for Tracking Kids, Elderly, and Vehicles
Track from Smart Phone or Tablet
Unlimited Access to Milo GPS Tracking Website
Product Description
The Queclink GL300  personal GPS tracker is an easy-to-use, high performance GPS tracking device that is an ideal solution to track kids, the elderly, or a vehicle. With an optional magnet mount case it is an great solution for temporary vehicle or asset tracking.
The personal GPS tracker is small enough to hide in the tiniest of places. It is only 68.5mm X 38.5mm X 23.5mm. It can easily be hidden in a kid's backpack, a purse, or carried in a pocket.
Magnet Mounts
There are two optional magnet mount cases that are available. The first one is a simple, plastic case. The plastic case comes with 2 magnets for easy attachment. You can easily mount the GL300 in just about any place with this case.
The second is a Pelican case with extended battery pack. The Pelican case comes with a heavy duty magnet that can be attached to any magnetic surface. The extended battery pack will provide 30 days of tracking.
Technical Specifications
Network Availability – GSM/GPRS (T-Mobile) or CDMA2000 1xRTT (Verizon)
Interface
Power on and off button
Emergency alert button
Dimensions
Size: 68.5mm x 38.5mm x 23.5mm
Weight: 60g
Battery: Li-Polymer 1300 mAh, 3.7V
Water Resistant: IPX5 compliant
For More Information
If you have any questions please fill out the form on our Contact page and we will respond within 24 hours. For immediate attention please call us at 888.777.4510.