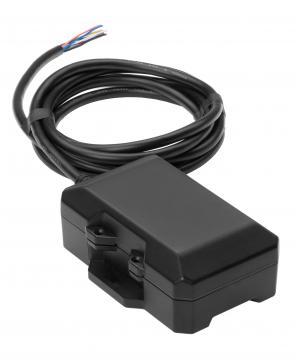 Features
100% Accurate Real Time GPS Tracking
Quickly Locate Equipment
Prevent Theft and Misuse
Monitor Engine Hours
Large Rechargeable Backup Battery
Unlimited Access to Milo GPS Tracking Website
Product Description
The CalAmp TTU-1200 is a hardwired GPS tracking device. It is an ideal solution for tracking trailers, front loaders, fork lifts, generators, or any other high value asset that requires robust tracking. The TTU-1200 is packed with features.  It includes a large backup battery to provide coverage when power is not available.
The TTU-1200 is a great solution for gaining control over your equipment. Quickly locate your equipment with the easy-to-use Milo GPS tracking website.
The TTU-1200 works with any 12 or 24 volt power source. When power is not available the backup battery continues to provide valuable tracking and communication.
You will know where all your equipment is located 24 hours a day. It can help you recover equipment quickly, improve efficiency, and prevent theft.
The TTU-1200 is a high quality, accurate GPS tracking device that comes with an internal GPS/GSM antenna.
The TTU-1200 has an internal 3.8 Ah backup battery for extra protection. If the power source to the  GPS tracker dies the backup battery will kick in.
The TTU-1200 can monitor engine hours of any motorized piece of equipment. Monitoring engine hours can help you perform preventive maintenance on a timely basis. The Milo GPS system can send you automated maintenance reminders based on the engine hours.
The TTU-1200 comes with the Milo GPS website where you can track your equipment on a Google Map. It has all the features that you need to gain control over your fleet, including vehicles and equipment. It includes history (120 days stored in the cloud), reports, geofences, landmarks, alerts, and preventive maintenance reminders.
A geofence is a virtual fence that you can draw in Milo GPS to track when a trailer or fork lift enters or exits a particular area. Geofences are useful to ensure that a piece of equipment has not left the job site without permission. You can draw an unlimited number of geofences.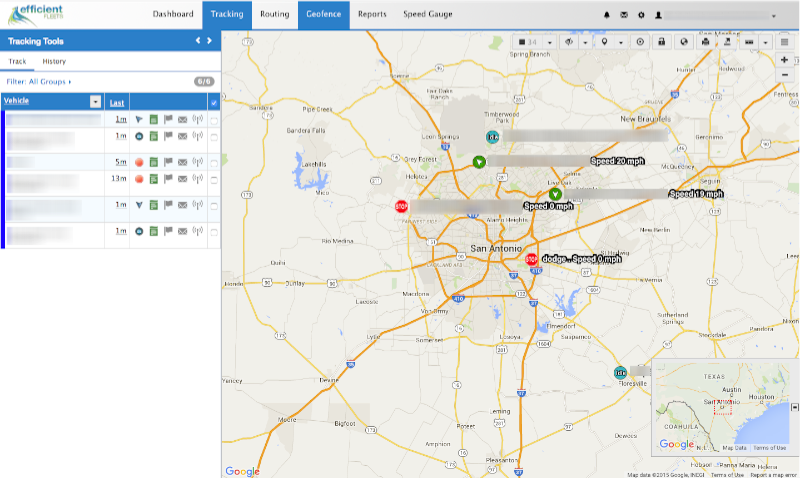 Setup preventive maintenance reminders to receive E-mail notifications when it is time to change the oil, do a break job, etc. Regular scheduled maintenance can help prevent sudden breakdowns and improve fuel economy.
For More Information
If you have any questions please fill out the form on our Contact page and we will respond within 24 hours. For immediate attention please call us at 888.777.4510.