Are You Prepared For The ELD Mandate?
The Mandate Arrives December 2017.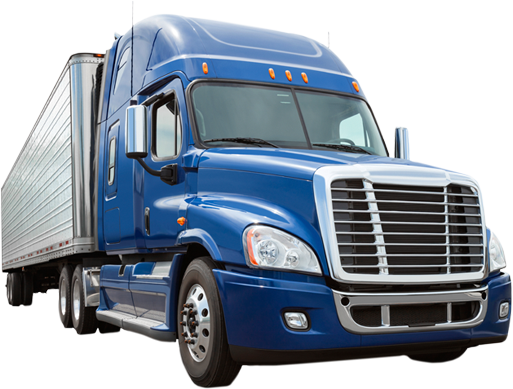 At Efficient Fleets we can help you. We make complying with the ELD mandate easy and pain free. By December 2017 all CDL drivers who are required to keep a record of duty service (RODS) on paper are required to use an electronic logging device for HOS compliance.
Why wait to get started? Contact Efficient Fleets today and get a head of the game.
Our ELD solutions do more than manage HOS compliance. They save you time and money, but most importantly they reduce stress.
Reduce Hours of Service violations
Eliminate paper driver logs
Easy-to-use Android app
Simple manager's dashboard
Enforce safety and compliance rules
Schedule Demo Today
Learn how easy and affordable an electronic logging device can be.
Click Schedule Now To Setup A Demo
Call us at 888.777.4510
What Is An Electronic Logging Device, or ELD?

Important Data At Your Finger Tips
An ELD is an electronic solution that enables professional truck drivers and commercial motor carriers to easily track HOS compliance. By 2017, all CDL drivers required to keep a record of duty service (RODS) must use an ELD to document their compliance with HOS rules.
We have partnered with Omnitracs, the leader in ELDs, to deliver an easy to use and affordable solution.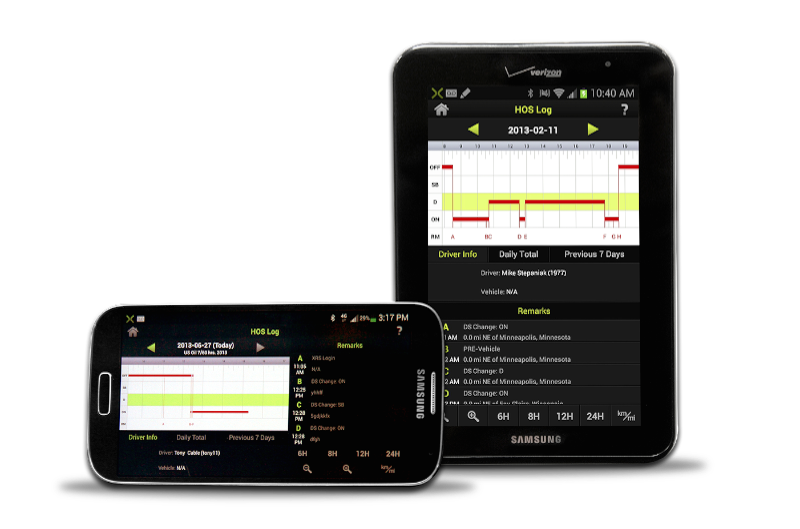 Easy-to-use Android app
Graphically display HOS status on ELD
Set duty status on ELD
Provide data in standardized format for law enforcement
Reduce paperwork and storage
Less Paperwork Means Less Headache

No Paper, No Filing, No Document Storage
Paper logs are expensive to maintain, difficult to manage and prone to error. An ELD can help eliminate the need to keep paper logs. According to the FMCSA in its Regulatory Impact Analysis for ELDs, a company can save on average $705 per driver by using an electronic logging device.
A driver spends approximately 20+ hours per year filling out paper logs. That time could be better doing more productive things, like driving or spending more time with their families.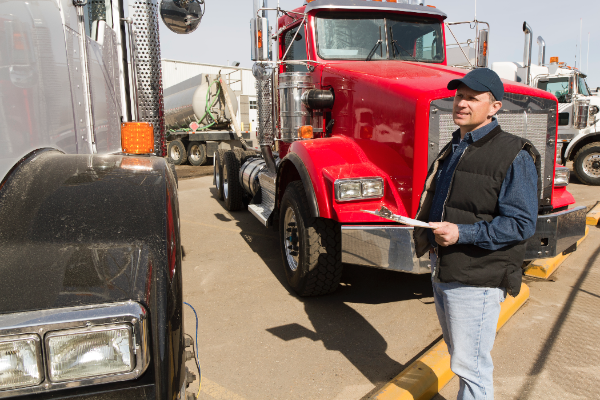 Reduce physical space for storing records
Easy to retrieve records
Improve CSA scores
Avoid Expensive HOS Fines

ELDs Reduce Errors
Fines issued by the FMCSA for HOS violations are expensive and a drain on profits. For example, an egregious hours-of-service violation can be up to $16,000. An ELD can help prevent those errors and the potential fines by making logs more accurate. They help reduce human error by automating important tasks.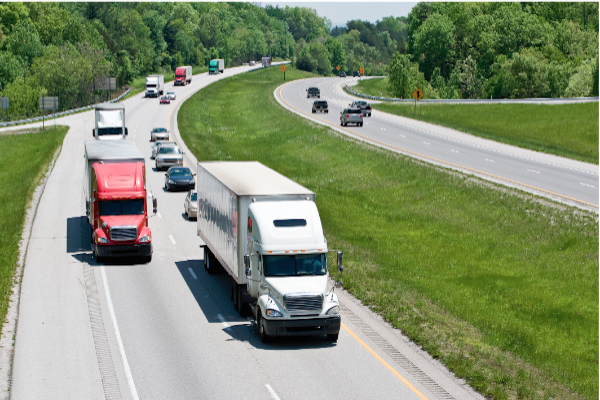 Reduce chance of an audit
Automate important tasks
Easily edit electronic logs in case of error
Electronic Logbooks Reduce Stress and Anxiety

ELD's Made Easy
Complying with the Hours of Service (HOS) rules by pen and paper is tedious and difficult to do. You can reduce the stress and headache by using a 100% FMCSA compliant ELD. eLogs make it easy for the driver and the company to comply.
Efficient Fleets is a one stop shop for everything you need for an ELD system. We have solutions that include tablets, data plans, and truck mounting equipment. We make it easy so you can concentrate on running your business.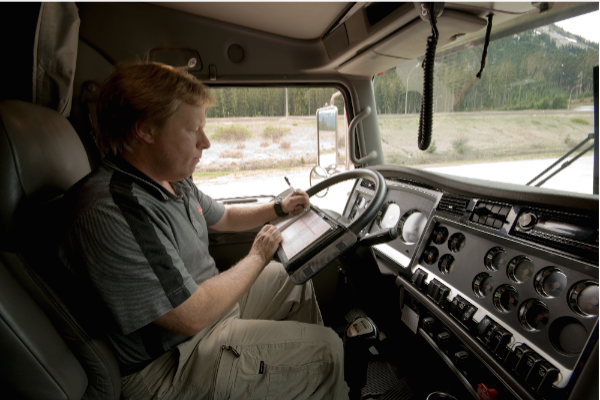 Less paperwork
Avoid expensive fines
Easily mange HOS compliance
Update duty status by smart phone or tablet
Efficient Fleets Is The Easy Choice

Hours of Service Made Easy
Efficient Fleets makes implementation of an ELD system easy and pain free. We setup, train, install, and service the system so you do not have too. We setup the drivers, vehicles, and other critical information that you need. We have specialized training for drivers, dispatchers, and managers so you can get the most out of the system.
We handle all aspects of installation from hardware to the smartphone app. After setup and installation is complete we continue to provide hands on service so that you are never alone. We are available by phone, email, and online so you can always get the help you need.
Training classes for drivers, dispatchers, and managers
Training available in Spanish
App installation and setup services available
Input driver and vehicle information
Support & Service Beyond Your Expectations
Efficient Fleets is committed to providing the best GPS tracking services and equipment to trucking companies in San Antonio and across Texas. We offer a variety of solutions including GPS vehicle and equipment tracking, GPS live video cameras, and Speed Gauge.
No Long Term Contracts
System Setup Included
One-on-One Training