The Mileage By State report displays the miles driven in each state by vehicle. Follow the steps below setup a Mileage by State report template.
1. Open a browser and login to your Milo account.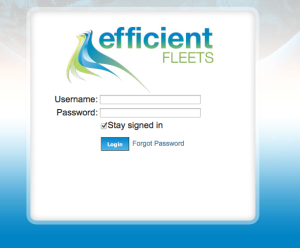 2. From the Dashboard…Click Reports tab.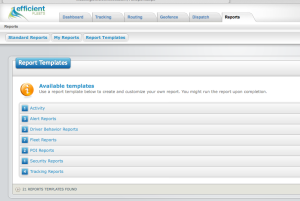 3. Click Fleet Reports (fourth report down).
4. Click Mileage By State
Note: Mileage By State is second to the bottom.
Choose Data columns that you would like in the report.
Click SHOW/HIDE button to show or remove column from the report.
Note: By default, all columns are visible in report.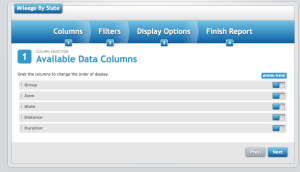 Click Next.
5. Choose the Date Range and the vehicles that you want in the report.
Set the "Date Range" by clicking the drop box, then choose "Group," leave all other options the same.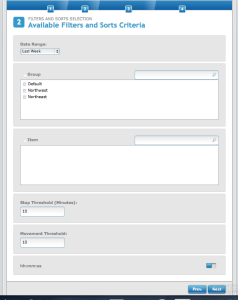 Click Next.
6. Choose Display Options.
DISPLAY: Include Grid is selected by default. To Include Chart, slide the button to the left.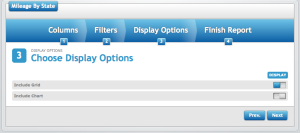 Click Next.
7. Complete Report
REPORT NAME Change name of report by typing a new name in the box.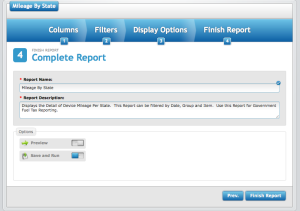 All options remain the same.
Click Finish Report.
8, Once the template is created, return to My Reports and click Fleet Reports.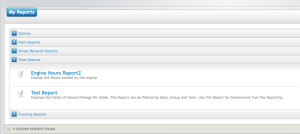 Click the name of the report to view.
9. This is what the report template will look like. ("Test Report" is the name given for this instructional.)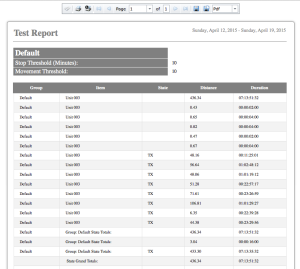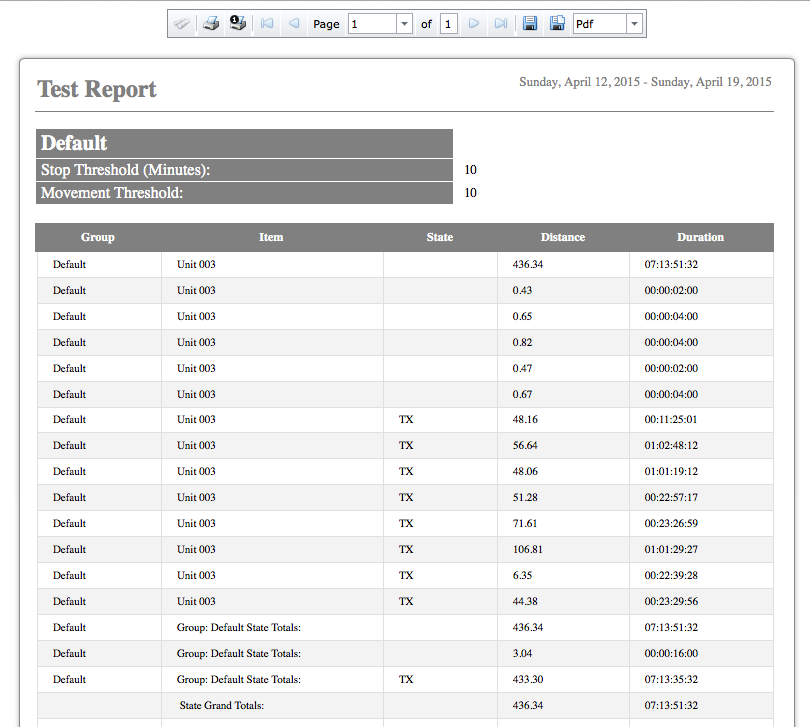 Next step will be How to Setup a Report Subscription.