How To Send A Message To A Garmin
You can send a message from the Milo GPS website to a Garmin navigator that is in the vehicle. The driver will receive the message on the Garmin screen. This feature requires the LMU-2700 GPS tracker.
Sending a message is very easy to do. Please follow the steps below to learn how to send a message.
1. From the Dashboard…click on the envelope in the upper right corner.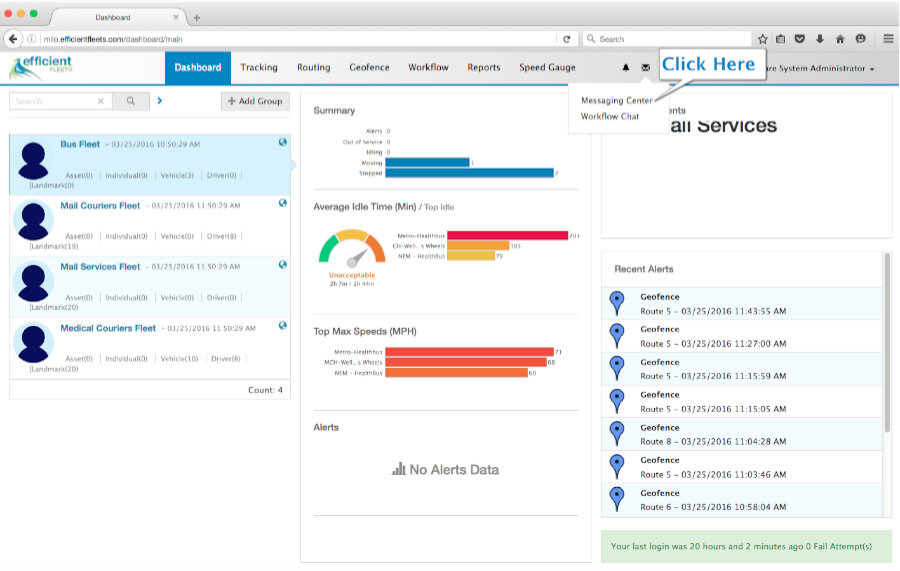 2. . Click on Messaging Center.

3. Click on Create Message. The New Message screen should open up. Do not change the Message Type. The Message Type should be MDT.
Choose the vehicle that you want to send a message too. Click Add button.
Type the message.
Click Send when done. The message should appear on the Garmin screen within 5 minutes or less.